Enjoy the beautiful 57 acres anytime of year! 
Fall brings opportunities for apple picking, cider making, harvest celebrations, and viewing the beautiful fall foliage.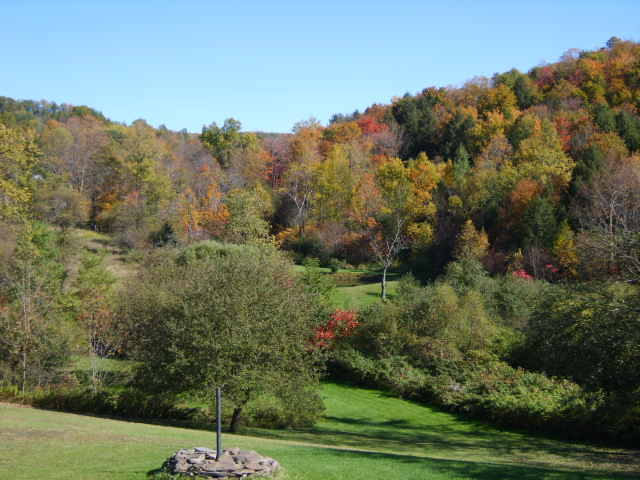 During winter, guests enjoy sledding, cross-country skiing, ice skating, and warm evenings by the fire with friends, family, and that special someone with whom you want to connect.
Winter Magic

Winter is a beautiful time to visit Old Mill Woods!

A Warm Welcome

Come inside out of the cold and sit by the fire.

Winter Beauty and Fun

There are many places to sled, ski and be in awe of frozen nature all over the estate.

Snow Gardens

Covered in white and icicles, the gardens take on a new mystical look.

Snowy porch

The big porch makes an excellent spot to view the winter landscape and get some of that crisp country air while holding your hot chocolate.

Winter Pond

This small pond makes a great little ice skating rink in winter!

View up the driveway
Spring is a special time with new growth, wildflowers, and wildlife seen everywhere along the nature trails and surrounding hills.